My Fave Five Holiday Movies
While Lindsay has shared her favorite must have holiday gifts this season, I've decided to tackle the age old question - what the heck am I going to do with my kids after Thanksgiving? Well, aside from eating leftover turkey with sweet potatoes and marshmallows, I'm looking forward to movie Friday! Yes - not Black Friday - while everyone else is shopping, we'll be hitting the movies! Here are five films on my must see list!
Planet 51 - I don't know about you, but when I saw the trailer to this film back in July, I whipped out my BlackBerry to schedule the date it's released, and cannot believe that Nov. 20 is finally here! There is nothing that quite compares to an animated feature where an astronaut lands on an alien planet and they all go berserk because they think he's the freakiest thing they've ever seen.
The Blind Side - This new film starring Sandra Bullock is based on a true story and will be released in theaters November 20. In an odd pairing, Bullock's character takes in a mammoth sized foster child from the other side of the tracks, helps him clean up his act and puts him on the road to a professional football career. This promises to be the perfect movie for dads, moms and kids. You've got sports, Sandra Bullock and a few teary eyed moments...gotta love it.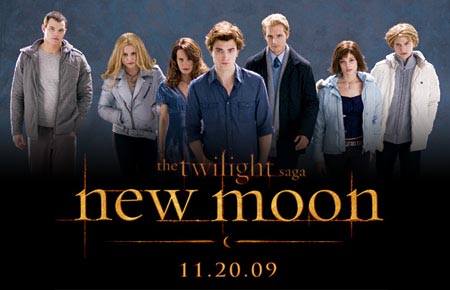 The Twilight Saga: New Moon. Fans of the book series are going to go gaga over the sequel to Twilight. I mean, who doesn't love it when Robert Pattinson tries to disappear into the woods for fear he may kill his own girlfriend because he's just turned into a rabid wolf? I've even heard some tweens in my neighborhood are planning a girls and moms night out just to see the sequel. Creepy but cool. Movie Release date: November 20.
The Princess and the Frog - the trailer for this Disney film about a princess who gets turned into a frog after she kisses a toad, is definitely one I'd love to see. Only problem - my kids, who are now 7 and 10 may not be that interested but I am a sucker for a Disney flick any day of the week! Movie release date is November 25.
A Christmas Carol - Just in time for Thanksgiving is the classic tale of Ebenezer Scrooge with Jim Carrey in the lead role. But this time, there's a fantastic new twist it's in 3-D (two thumbs up from my kids for that added feature). So far, the critics have given the film rave reviews and more importantly, according to Facebook posts, parents are enjoying it too! Incidentally, if you ever want to find out if you should go see a film, just post a question on Facebook wall and you'll instantly find out whether you should spend your money or just curl up and watch a classic at home. And speaking of holiday movie classics, we'll be tackling that topic in our next Just for Fun post!